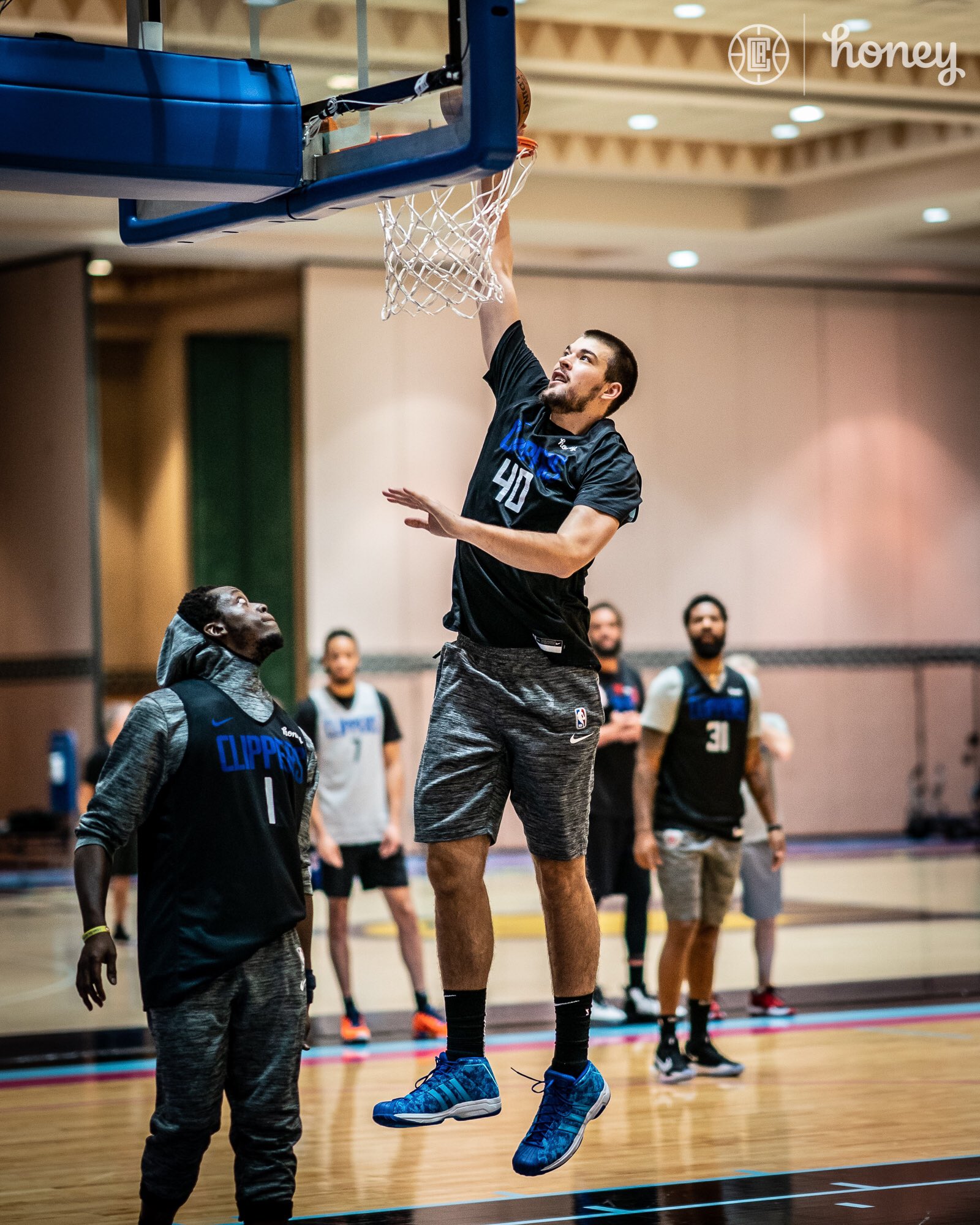 It was ugly, but the Clippers beat the Mavericks the other day in Game 1 of the 1st round. The Clippers started up big, then the Mavericks went on a huge run, then after a Kristaps Porzingis ejection early in the 3rd quarter, the Clippers came back and won by 8. Kawhi Leonard lead the team in scoring with 29 points and also had 12 rebounds, 6 assists, and 3 steals. Paul George had 27 points, Marcus Morris played great on both sides of the ball and had 19 points on 8-13 shooting, 6 rebounds, and 4 steals, and Ivica Zubac had a double double but other than that, the rest of the guys did not play well. Reggie Jackson and Lou Williams struggled on both sides of the ball, Montrezl Harrell couldn't pick up where he left off months ago, Patrick Beverley got into foul trouble, and JaMychal Green didn't play bad but didn't play great either. On the other side, Luka Doncic had 42 points in his playoff debut, Tim Hardaway Jr. had 18 points with 4 threes, Seth Curry had 14 points with 4 threes, and Kristaps Porzingis had 14 points in the 20 minutes that he played before getting ejected from his 2nd technical foul. Game 1 showed us a lot from each side and here are some adjustments the Clippers have to make for Game 2 and the rest of the series.
Intensity/The Easing Up Problem
The Clippers went up by 16 points early in the game. Everyone was hitting shots and playing great defense with great communication. They looked like they couldn't be stopped but then the Mavericks went on a run where they outscored the Clippers by 30. This has happened before in the season where the Clippers build up a big lead and then blow it in a matter of minutes. The Clippers get way too comfortable and start taking bad shots. When they take these shots, they then dig themselves into a hole and continue to take them to try to get out of that whole, making it even worse. The intensity levels drop a ton when the Clippers have a double-digit lead and this cannot happen. We saw Patrick Beverley play outstanding defense the 1st few minutes of Game 1 and the rest of the Clippers had great defense too at that time, but now Beverley is out for Game 2 and someone else needs to bring the intensity (especially on defense). They forced Luka Doncic into 4 early turnovers. This defensive intensity has to continue to happen and the Clippers can't soften up or they'll blow their lead.
Defending Shooters
The Clippers have continued to defend horribly on shooters. We've seen a lot of this in bubble play where they leave shooters open to hit easy shots off of poorly thought out help defense scenarios. This was the same thing the Clippers did in one of the restart bubble games against Dallas but the Mavericks actually hit their shots this time around. The Mavericks have a team of all shooters (yes, even Michael Kidd-Gilchrist can apparently shoot all of the sudden) and the Clippers cannot put much emphasis on help defense. Players like Reggie Jackson and Lou Williams have to stay out guarding the perimeter as if they don't, Curry and Hardaway Jr. can hit easy threes. Luckily, Coach Doc Rivers sees that players have been giving up easy shots and will likely aid players towards fixing that problem.
Being Aggressive on Both Ends
Being aggressive is the main adjustment the Clippers need to make for this game. There shouldn't be any settling for bad shots that cost them the game. The Clippers HAVE TO take the ball to the hoop. A key idea in this is going right at Maxi Kleber and trying to draw him into foul trouble. Kleber is a lanky big that can shoot the three well and if he gets into foul trouble, that means that Boban Marjanovic will come in who doesn't shoot the three much. This will help as Zubac can protect the paint more as he wouldn't be near the three point line defending Kleber. On defense, the Clippers also have to find a way to be aggressive without getting fouls called on them which has been a problem. Players like Ivica Zubac, JaMychal Green, PG, and Kawhi can get into foul trouble easily and with Scott Foster officiating and his bad history with the LA Clippers, it won't be any easier to stay out of foul trouble but the team cannot lose these players to fouls.
Stepping Up
With Patrick Beverley out, the Clippers need their whole team to step up. Last game we saw Zu, Kawhi, PG, and Morris play great, but everyone else played poorly. Granted, we did have some clutch Beverley 4th quarter rebounds, but everyone needs to do their part for this team. Marcus Morris played amazing last game as he hit shots throughout the game to keep the Clippers in it and also played solid defense on a fiery Luka Doncic who finished with 42 points. This team loses a key defender in Patrick Beverley and the Clippers need the 'good' Reggie Jackson to step up tonight and find players than rather having the Reggie Jackson who forces up shots and makes poor defensive decisions. This will also be Montrezl Harrell's 2nd game back and the Clippers need him to get back into his groove, along with key bench players like JaMychal Green and Lou Williams in order for the team to win.
Tonights game starts at 6 PM PT on TNT.